Susie's Books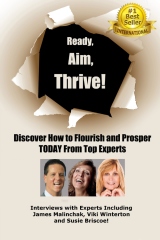 In a time when the world seems depressed economically and emotionally, it is easy to find people who are merely surviving, and sometimes it seems nearly impossible to tap into those who are truly thriving in their lives. This invaluable resource is a collection of history. Each contributor shares their testimony of trials, challenges and their rise to success. Their stories will leave an imprint on your heart forever.

Ready, Aim, Thrive! is a priceless work that will encourage and inspire you to be triumphant over your own obstacles. This is your time to stop striving and start thriving. Experts include: Viki Winterton, James Malinchak, Andrea Lard, Beth McBlain, Susie Briscoe, Clint Arthur, Gregory Cook, Jamie Dickenson, Melanie Fatuesi, Norka Parodi, Dr. Tiana Von Johnson, Galit Goldfarb, Jill Mooradian, Lynette Louise, Mary Beth Daniels, Susana Tuya Sarmiento, Wren Owens, Bonnie Gordon Patterino, Cali Gilbert, Diana Kendros Makeig, Emily Petroff, Hal Price, Melanie Robinson, Steffi Black, Sarah Jane Michaels, MichelJoy DelRe, Susanne Whited and Yossi Daniel.
---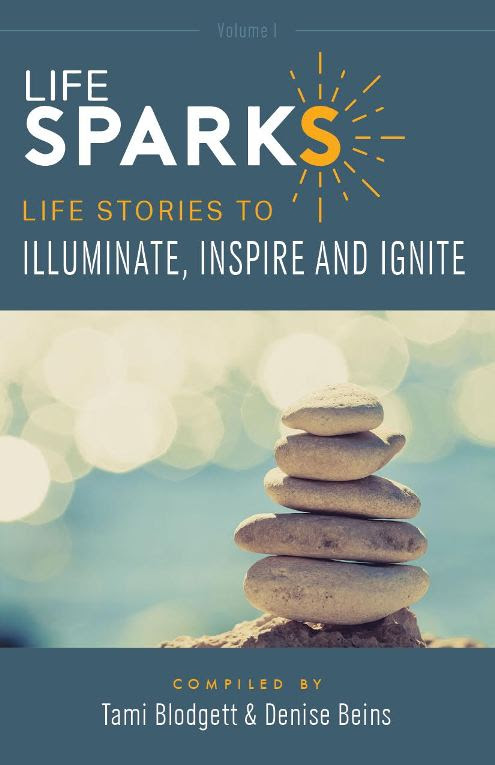 In each of the 21-stories in Life Sparks, (which includes three men's stories), co-authors candidly share one of the most pivotal events of their life. You will walk right along with them as they live through a challenging chain of events to discover more than they ever thought possible. You may not relate to every story, but I can promise that there is one that will inspire you beyond measure! This book is a source of personal inspiration to help you, and me, become the best, most authentic version of our self.
---
Your journal is your sacred place. In each of these books, you can capture and foster your most creative thoughts and inspired ideas.
In My Creative Thoughts and My Big Idea Book over 100 of the finest minds and biggest hearts in the world of empowerment come together to encourage you daily to realize your greatest vision. These are an incredible wellspring for readers looking for daily support and encouragement to achieve business and personal success in today's unpredictable world. There is so much power in the written word. Capture yours here for your personal enrichment, and share your journal with others to encourage their greatness.
A portion of the proceeds from My Big Idea Book have been donated to SupportingOurServicemen.com.