Susie Briscoe – Founding Chair; Acer Coaching Associates
International Business Lifestyle Coach/Mentor; Master Leadership with Legacy Mentor
Author / Co-author of these International Best Selling books:
Ascension to Legacy (author)

Colour Your Legacy (author)


Your Creative Thoughts

My Big Idea Book

Ready, Aim, Thrive!

Life Sparks

Are YOU the Missing Piece?

Coaching for Female Entrepreneurs

Susie Briscoe founded Acer Coaching Associates (ACA) in 2004, after graduating as a fully accredited Coach, Mentor and Supervisor with Coaching & Mentoring International (formerly The UK College of Life Coaching), and meticulously maintains her own CPD to remain at the cutting edge of current best practice. Headhunted by the Nightingale-Conant Corporation in 2008 to become their freelance Master Coach outside the US, Susie runs her International business whilst remaining actively involved in these charities: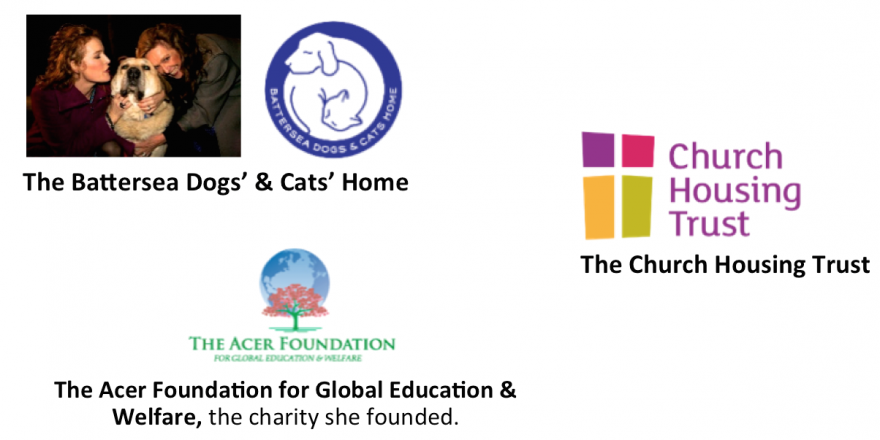 An enthusiastic Corporate and Executive motivator, Susie is fervent about facilitating the developmental growth of clients and colleagues. Susie brings a wealth of life and business experience to her Client relationships: from her 40+ years in increasingly senior roles within the Corporate, Educational, Health and Charity environment, (as well as working at Senior Director levels across a business spectrum that covers industry, commerce, academia, professional bodies and government institutions both at National and International levels) she is well used to appraising, managing people and projects, coaching/mentoring/supervising to enhance performance, implementing new programmes and facilitating learning.
She believes actions bring results: "By enabling natural talent and ability, we are able to produce outstanding results; focus, drive and enthusiasm, once released, allow us to achieve our full potential, enriching our lives and enhancing our businesses and careers." Her coaching style has been described as intuitive, empathetic, and compassionate as well as motivating. Susie has a passion for people and for making a difference by offering a supportive environment for clients. She is a strategic and lateral thinker, with proven coaching, organisational and interpersonal skills, as well as excellent leadership, team and management experience.
Since implementing her own Leadership with Legacy ideas, Susie has joyfully declared her intention of "Finding the rainbows in all those business suits. Nothing is more pleasing than to hear the delight in client's voices as they too discover their own passions." Known by some as the Conscious Breakthrough and Transitional Mentor, this all comes together with her dynamic approach to working with her clients all around the world.